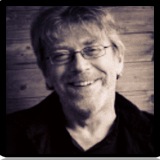 Professeur d'Économie politique internationale
Rutgers University of New Jersey
> Publications Chaos International
De nationalité américaine, Philip G. Cerny a commencé sa carrière comme assistant à l'Université de Manchester (1967-1970) après des études à l'IEP de Paris et un PhD obtenu à l'université de Manchester. Puis, il a enseigné dans les universités de York (1970-1995) et Leeds (1996-2000). Il est aujourd'hui professeur d'Économie politique internationale, au Département de science politique de Rutgers University–Newark depuis 2004. Ses recherches portent sur : la politique mondiale, la mondialisation de l'économie, la mondialisation financière, la théorie des relations internationales, la politique économique comparée, la science politique et la théorie de l'État.
Phil G. Cerny a été professeur ou chercheur invité par de très nombreuses institutions : Center for European Studies, Harvard University, Max Planck Institute for Social Research, Cologne, The Brookings Institution, Washington (D.C.), New York University, American University of Paris, CERI-Fondation Nationale des Sciences Politiques, Paris.
Ouvrages
Rethinking World Politics, A Theory of Transnational Neopluralism, Oxford, Oxford University Press, 2010.
The Politics of Grandeur: Ideological Aspects of de Gaulle's Foreign Policy, Cambridge, Cambridge University Press, 1980; trad. Fr, La Politique de grandeur : aspect idéologique de la politique extérieure de de Gaulle, Paris, Flammarion, 1986.
The Changing Architecture of Politics: Structure, Agency and the Future of the State, Londres, Sage, 1990.
Contributions à des ouvrages collectifs
"Neoliberalism and Place: Deconstructing and Reconstructing Borders", in: Bas Arts, Henk van Houtum, Arnoud Lagendijk, (Eds.), The Disoriented State: Shifts in Governmentality, Territoriality and Governance, Berlin, Springer, 2009.
"Globalisation and Statehood", in: Mark Beeson, Nick Bisley, (Eds.), Issues in 21st CentuWorld Politics, London, New York, Palgrave Macmillan, 2009.
"The Governmentalization of World Politics", in: Elinore Kofman, Gillian Youngs, (Eds.), Globalization: Theory and Practice, London, Continuum, 3rd ed, 2008, pp. 221-236.
"Dilemmas of Operationalizing Hegemony", in: Mark Haugaard, Howard H. Lentner, (Eds.), Hegemony and Power: Consensus and Coercion in Contemporary Politics, Lanham, Lexington Books on behalf of the International Political Science Association, Research Committee (36), 2006, pp. 67-87.
Articles
« Embedding Neoliberalism: The Evolution of a Hegemonic Paradigm", Journal of International Trade and Diplomacy, 2 (1), print. 2008, pp. 1-46.
"Terrorism and the New Security Dilemma", Naval War College Review, 58 (1) (Winter),2005, pp. 11-33.
Publications Chaos International
Multi-Nodal Politics: Globalisation is What Actors Make of it
Un Monde en sursis. Dérives financières, régulations politiques et exigences éthiques